What a whirlwind it has been at Graileys so far this year. Earlier this week, we welcomed in Cherie Melka of Melka Wines, and wife of rockstar winemaker Philippe Melka, who came by to share with us their personal Cabernet project and showcase the stunning 2014 Melka Jumping Goat Vineyard Cabernet Sauvignon! The wines were multifaceted, rich and powerfully structured and each wine has a lengthy life to look forward to. Check out the lineup below and grab a few of the flagship Jumping Goat for the deepest parts of your cellar and load up on the CJ Cabernet and make it your go-to Cab! These are no-fail Cabernets to please all crowds. Take a look at our tasting notes below and grab what you fancy. kim@graileys.com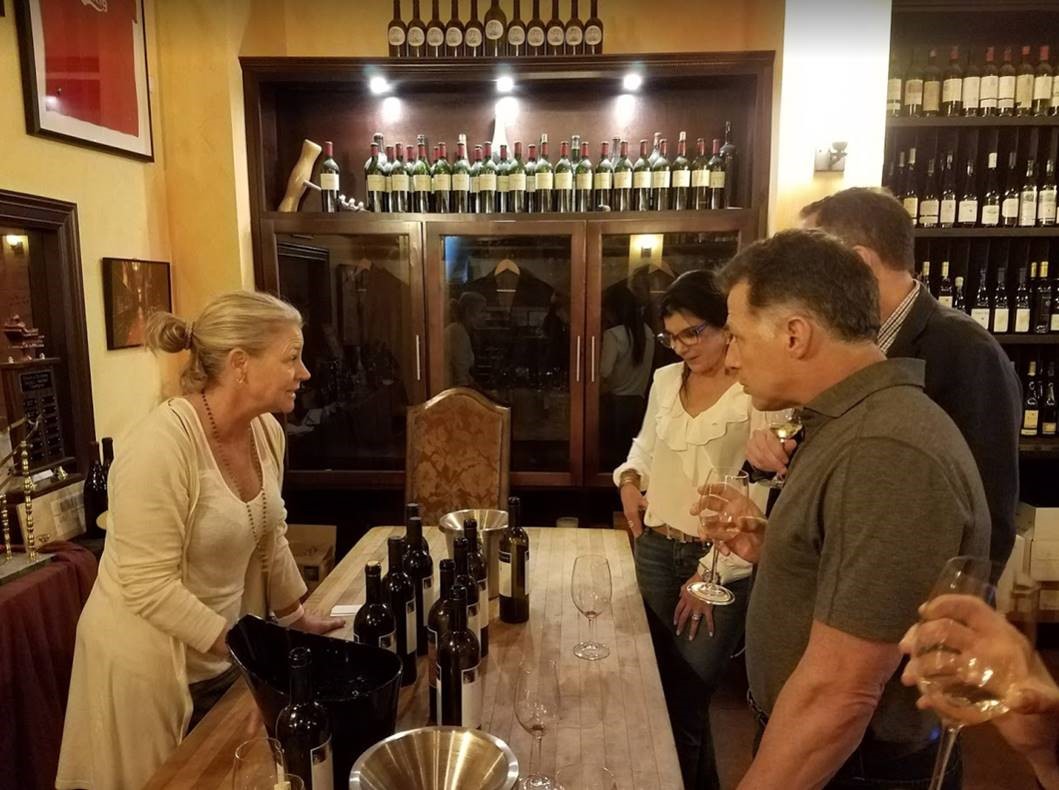 2013 Melka Mekerra Sauvignon Blanc- $114.95/btl- 94AG- "Round, Voluptuous, Inviting." If you want a serious white wine of "real personality and class", Melka's Sauv Blanc is perfect for you. Exotic fruits, dense spice, luscious texture and full-bodied, this is not your typical crisp and crunchy porch-pounder Sauvignon Blanc. 
2014 Melka CJ Cabernet Sauvignon- $74.95/btl | 94RP-  We had a good run with the 2013 and the 2014 delivers that much more! Stock up on this beauty, soft and silky tannins here makes for an easy everyday drink. This has been one of our go-to Cabs at Graileys and I cannot stress enough that this is a great one to have on hand at all times.
2013 Melka Mekerra Proprietary Blend- $149.99/btl | 94RP- Killer Right Bank Blend, the Cabernet Franc really shines in this one and was my personal favorite from the lineup. Powerful, Dense, Concentrated, yet beautifully approachable with plush textures- you're going to love it's floral and chocolaty notes here. It's absolutely stunning. Only 425 cases made of this beauty!
2013 Melka Metisse Jumping Goat Vineyard Cabernet Sauvignon -$164.95/btl | 95AG- This one hit all the right spots for me. Vibrant and fully loaded with rich flavors, infinite layers, commanding structure, with wonderful richness that we all crave in a killer Cab.
2014 Melka Metisse Jumping Goat Vineyard Cabernet Sauvignon- $164.95/btl | 96RP- This is only for the strong and one to lay down in the cellar and forget about it for a few decades.  Snag a case if you want to be knocked to your knees by this dense, multidimensional hell of a Cab. Even with its refined tannins, this is a beast and is glorious now, but will only get better as each decade passes. I look forward to the day I revisit this wine 30 years later.
2012 Melka CJ Cab, in MAGNUM- $134.95/1.5L- 6 MAGNUMS Available!!  This is a no brainer to please any crowd. Grab this magnum, grab your friends and fire away. It's an absolute steal for the quality you are getting in the bottle.