By: Ryan Tedder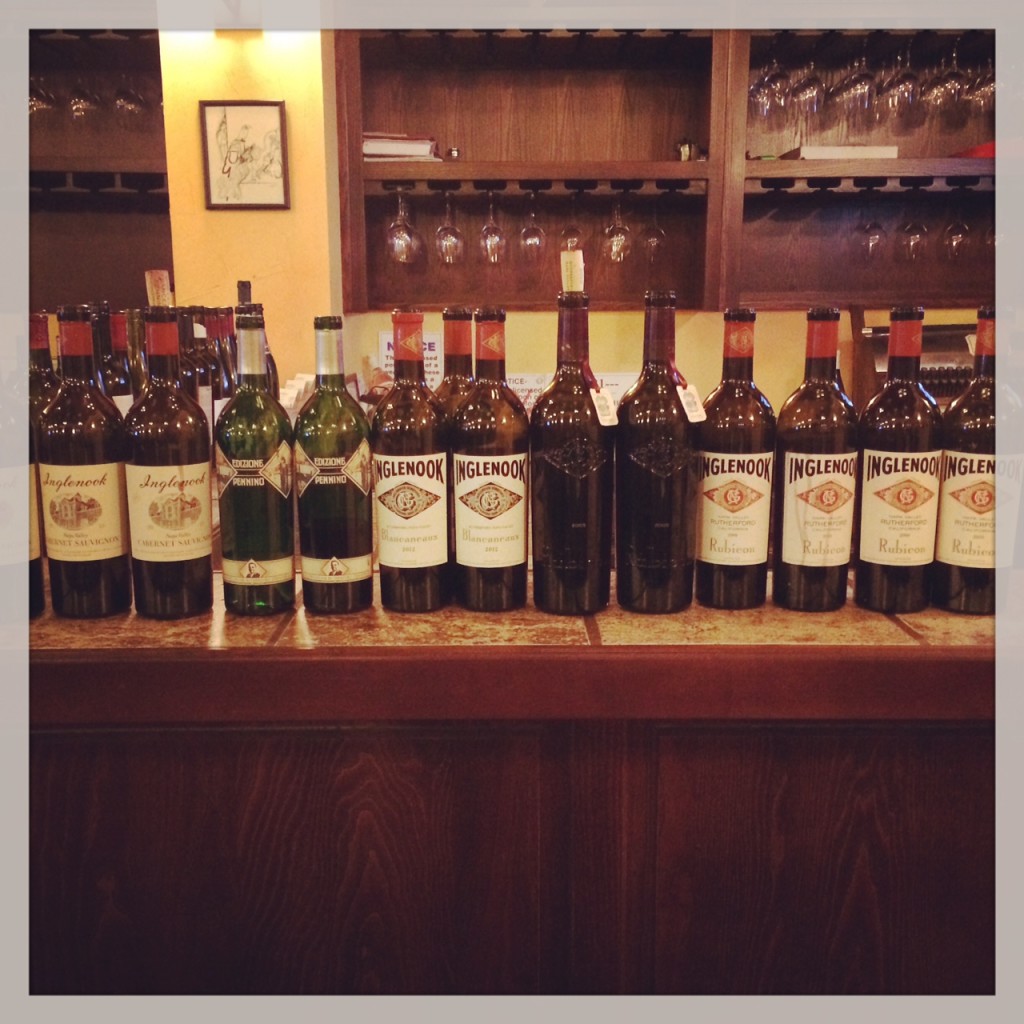 We had the pleasure of hosting Philippe Bascuales of Inglenook Winery  this week on Tuesday.  He was in town to show some library selections from this iconic winery's portfolio. Inglenook was Napa's original First Growth since its founding in 1880 by sea captain Gustav Niebaum in the dust of Rutherford. This piece of dirt has made wines that will easily age 50 years and rival some of the world's finest Cabernets blind.   Philippe was winemaker at Chateau Margaux before being personally recruited by Francis Ford Coppola in 2011 to become estate manager and winemaker at Inglenook Winery. He was an amazing host as he spoke through Inglenook's memorable wines and the differences to making world class wine in the Old and New World. We tasted through the following wines:
 2012 Inglenook "Blancaneaux" White Rhone Blend
 2011 Inglenook "Edizione Pennino" Rutherford Zinfandel
 2010 Inglenook "Cask" Rutherford Cabernet Sauvignon
 Three Year Vertical of Rubicon :  2005 Rubicon, 2009 Rubicon, 2010 Rubicon
The Blancaneaux was wonderfully balanced for a White Rhone Blend which I often find to be somewhat flabby when they are made without balance. The Edizione Pennino Zinfandel was wonderfully "old-school" in that it maintained spicy, earthy rustic notes to go with the sweet and sour ripe fruit background. One of the best in the category for sure. I thought the best QPR wine of the tasting was the 2010 Cask Cabernet. This bottle was good with a little air and great with more of it. This is all about what classic, age-worthy Napa Cab tastes like-black cherry, cassis, cedar, espresso, dry tobacco, mint, dark chocolate and violets. The tannins had a fine caressing sensation of silty grip and the wine took on more aromatic complexity and roundness as it stayed open. I did an offer on this a few months back for $65/btl. The wine was a steal then and it has only improved since then! I had a bottle of 1967 Inglenook Cab a few years back with one of my favorite wine drinking buddies. That wine trumped several other higher end cult cabs-that made me believe in the terroir. I think Inglenook is officially back! The Rubicon were all stupendous for their own reasons. The 2005 was mature and drinking wonderfully being dominated by red fruits and dry roses. Elegant and complex, a delight to drink. The 2009 was massive, dark fruited and full of potential. This needs to lie down for 5 years easy. This has the stuffing! The 2010 was a souped up version of the Cask. You could definitely taste the Margaux pedigree in this puppy. Super aromatic nose of purple flowers and dried herbs, cassis, brambly blackberry and blueberry with menthol and a great tension of tannins, acid and just ripe fruit. Approachable now and it will be fascinating to watch develop. Kudos to this great line up of wines! We ended up drinking copious amounts of great wines after that-as it normally occurs…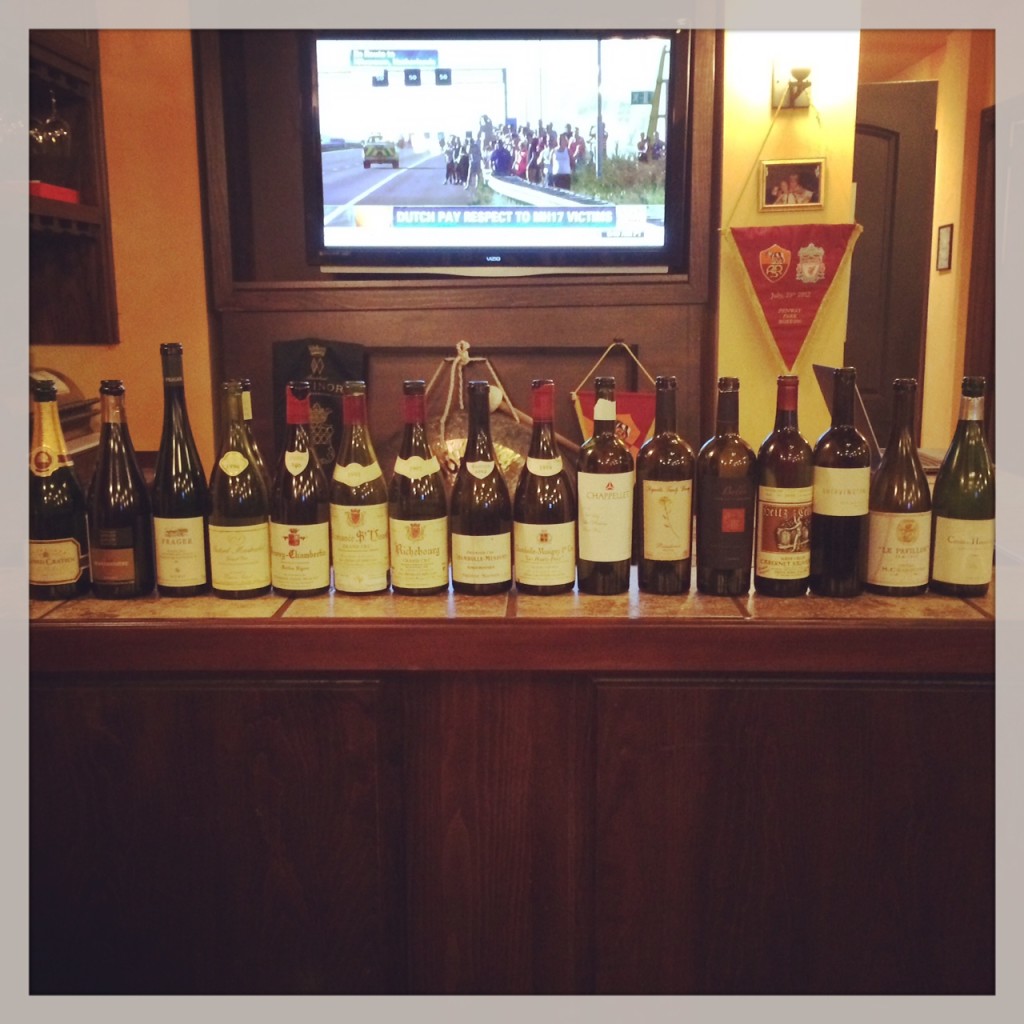 The Line Up of Wines Included:
1996 Sauzet Batard Montrachet
2009 Denis Mortet Gevrey Chambertin Vieilles Vignes
1993 Hudelot-Noellat Romanee-St-Vivant 
1997 Hudelot-Noellat Richebourg
2002 Frederic Magnien Chambolle-Musigny Les Amoureuses 1er Cru
1999 Groffier Chambolle-Musigny Les Haut Doux
2010 Chappellet Cab, 2006 Bello Family Cab
1988 Heitz Trailside Cab
1998 Chapoutier Hermitage "Le Pavillon"
Good Times had by all!