By: AJ McClellan
Friday was a very sad day for Graileys. One of our longtime family members and good friend – LA Perkel is leaving our Dallas location to take up residence in New York. However, it is not all bad news, fortunately LA will be staying in the company and we got to have an awesome party in her honor!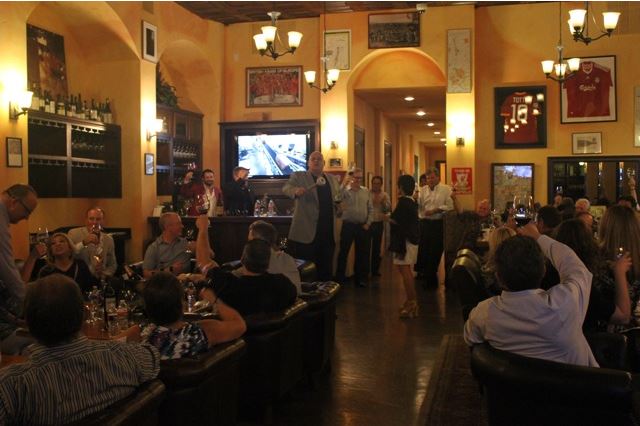 Now the multitude of wines that were opened on Friday is far too numerous to talk about each on in turn so I will hit the highlights and leave the rest up to your imagination… We started strong with a bottle of 1982 Dom Perignon right out of the gate. The Dom was fantastic and still full of life showing apricot, honey, and wild flowers with a sourdough finish. Next, was a Duo of Sine Qua Non – the 2003 SQN Papa, and 2005 SQN Atlantis Grenache. Both were great bottles of wine but they were very different. The Papa was powerful and rich with black fruits and loads of pepper, leather, and meaty notes. The Grenache was very powerful as well but not quite as dark as the Syrah and showed more blue fruit than the deep black of the Papa.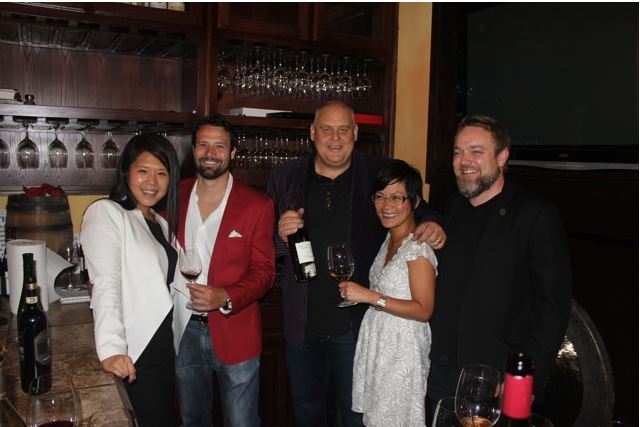 Another great wine that was opened was the 1992 Diamond Creek Volcanic Hill Cabernet. I have long been a fan of these wines and every time they are opened they surprise me with how fantastic the bottles are and how fresh the wines taste. The fruit was still ripe and full of bright red fruit, there was a pleasant mineral notes on the end of the palate and the finish was very long lasting. This was a fun bottle to taste next to the 1978 Michael Noellat Echezeaux which while still very good was at the opposite end of the spectrum with dried fruit and loads of earth.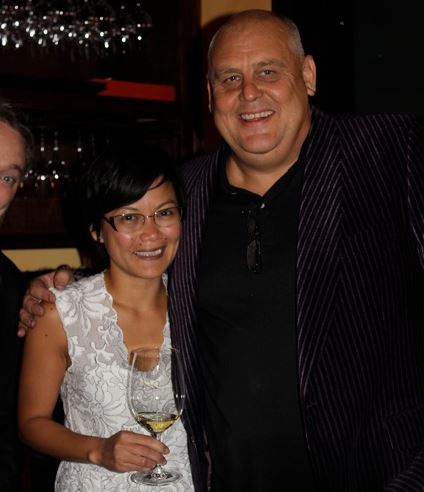 The wines of Bordeaux made a great appearance as bottle after bottle were opened, each wonderful in its own way. 1989 Clinet, 1988 Mouton, 2003 Pavie, 1999 Ducru Beaucaillou, 1990 Pichon Baron, and 1983 Pichon Lalande were the stars of the Bordeaux wines that were popped around the table. I particularly had an affinity for the 1989 Clinet which despite its age is showing incredibly fresh fruit and tannins that are still full and strong on the palate. The 2003 Pavie was another wine that was fun to try as it almost always reminds me of a great bottle of Harlan.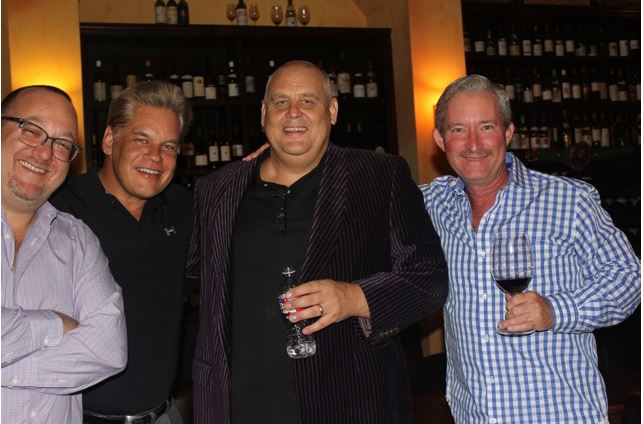 Out of all the wines that were opened, I must say that the 1992 Hudelot Noellat Richebourg might have been my wine of the night. It was tough picking between all the great bottles but this one just stood out to me with its elegance and stunning crushed limestone notes combined with great fruit and silky tannins. Although, I feel that I must also mention the 1952 Remoissenet Clos Vougeot that was showing just great!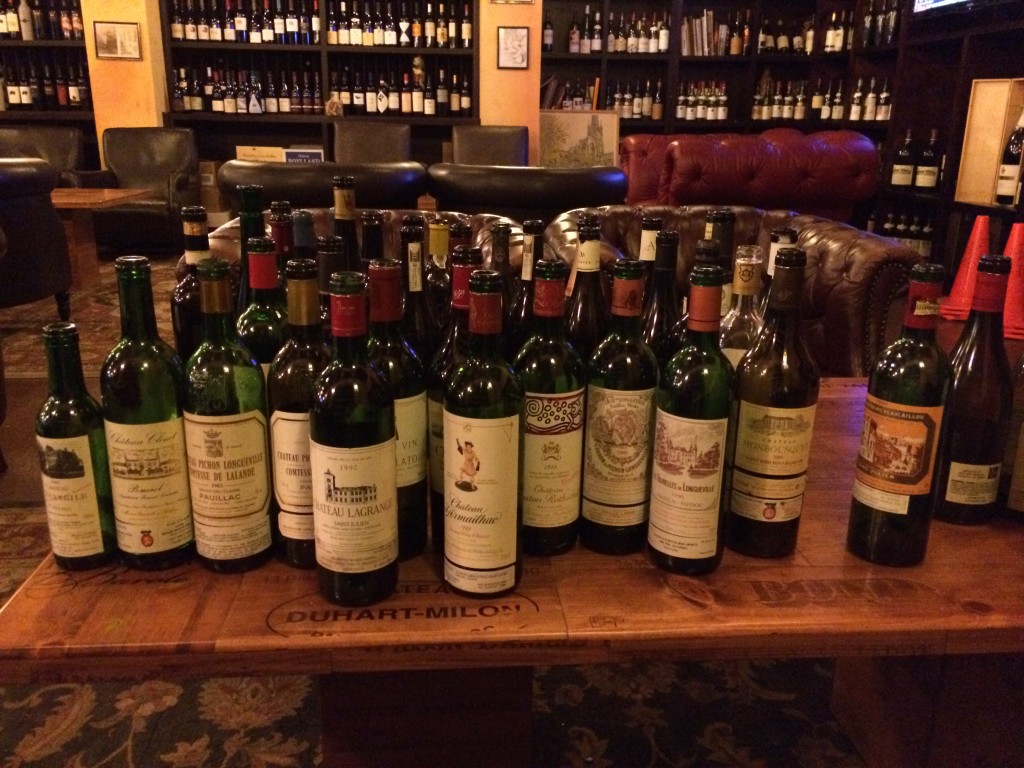 2011 Denis Mortet Gevrey Chambertin VV, 1999 Jadot CLos st Denis, 2003 SQN Papa Syrah, 1978 Michae Noellat Echezeaux, 2006 Guigal Ex Voto, 2005 SQN Atlantis Grenache, 2007 Crocker & Starr Stone Place Cab, 1987 Beringer Private Reserve, 1992 Diamond Creek Volcanic Hill, 2002 Pahlmeyer Red Blend, 2008 BV George de Latour, 2008 Verite Le Desir, 2011 Barbour, 2010 Jones Family Cabernet, 1990 l'Evangile 375ml, 1989 Clinet, 1983 Pichon Lalande, 2000 Pichon Lalande, 1989 Latour, 2003 Pavie, 1988 Mouton, 1990 Pichon Baron, 1990 Les Tourelles de Longueville, 2000 Monbousquet, 1990 Lagrange, 1999 Ducru Beaucaillou, 1999 d'Armailhac, 2002 Forts de Latour 1.5 Liter, 2009 Arnaud Ente Meursault, 2009 Arnaud Ente Meursault Goutte d'Or, 1952 Remoissenet Clos Vougeot, 1992 Hudelot Noellat Richebourg, 1969 Remoissenet Chambolle Musigny, 1993 JF Mugnier Les Fuees, 2002 Domaine Cempier Bandol, 2010 James Cole Cab, 2011 Schloss Gobelsburg Gruner Veltiner, 2008 Roederer Rose, 2010 Niepoort Redoma Blanc, 2010 Goldeneye Pinot Noir, 2010 Aegerter Chassagne Montrachet, 1955 Gould Campbell, 1983 Gilette, 1982 Dom Perignon, 2009 Renato Ratti Marcenasco Barolo, 2008 Niepoort LBV, 2010 Radio Coteau Alberigi Pinot Noir, 2012 Zind Humbrecht Pinot Gris, 2009 Foley Purple Label Cab, 1999 Chateau Moulin Saint Georges, and 2007 Ciacci Piccolomini d'Aragona Brunello